Top Football Betting Strategies in 2022
The easiest way to consistently lose money is to h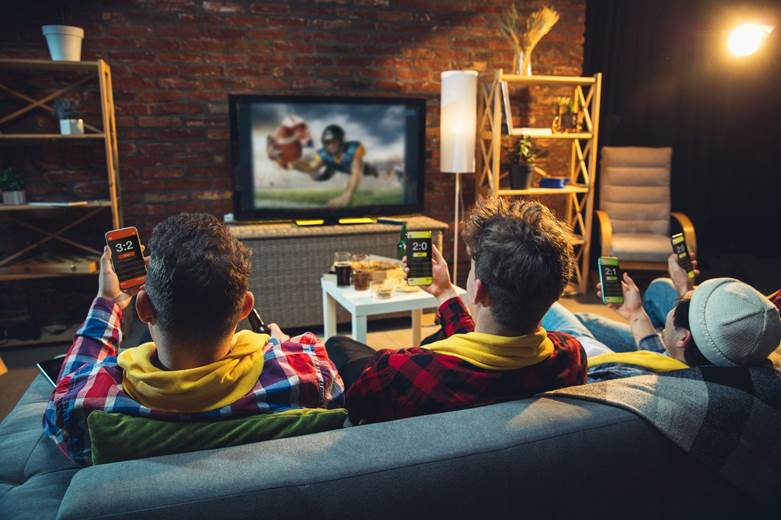 The easiest way to consistently lose money is to have no online football betting strategy. The betting strategies involved separating successful and professional bettors from unsuccessful ones. Successful bettors realize that one–size doesn't always fit all games and sports.
With the 2022 football World Cup around the corner, there is no better time to get started. Are you tired of losing money all the time when betting on football? Read on; we have researched the best football betting strategies to employ to maximize winnings.
Best Strategies to Bet on Football and Win
Before getting into our football betting strategies, there are essential facts you need to realize. First, you are not always going to win your football bets. Football is not always guaranteed, and numerous variables determine football betting.
Secondly, the betting site must be secure to protect your winnings and transactions. An excellent example to secure your transactions is WalletConnect. If you are new to betting and wondering what is WalletConnect, we have you covered. It is an open-source protocol that serves as a connection for decentralized applications allowing you to bet and make transactions on web platforms safely.
Now that you have the basics at your fingertips, let's look at the strategies we can use to better our chances of winning football bets.
1. Use Expert Football Predictions as a Guide
One of the most accessible football betting strategies is following professional football tipsters' predictions. This is because knowledge and experience are crucial when losing or winning bets. Some bettors often place bets based on gut instincts. However, professional experts have the knowledge and expertise to place football bets and beat bookmakers at their own game.
Following experts' advice will make football betting more profitable and so much easier. With an expert tipster, you won't wonder who to bet on and how much to stake as everything has already been done for you.
2. Keep a Record
The following football betting strategy to employ after following experts is keeping a record. Keeping a record of your bets is essential to boost winnings regularly.
This brings about the question, "What exactly should I record?" When recording bets, here are some of the things to keep in mind:

Which bets you win or lose.
How much did you stake on bets?
Overall loss or profit from bets.
Bookmaker used for each chance.
These factors are essential for analyzing bets. This is because you get a clear picture of whether your football strategy is efficient. If you have a football betting target, keeping track of your overall profit helps you work towards your target.
Depending on your preference, tally up overall losses and profits and check whether you are winning or losing. If you are winning, keep up with your strategy. However, if you are losing, you can work towards changing your approach or changing teams that let you down.
Even though keeping your betting record takes time and effort, it can help you improve your betting in 2022. You can save a document with a straightforward and concise spreadsheet of your choice.
Some software also keeps track of your bets, like Smart Bet Tracker. Some betting platforms also have in-built features to help you track your chances.
3. Profit with Matched Betting
One of the most popular tips to win big on football bets is matched betting. It is one of the most straightforward football betting strategies based on odds comparison.
Matched betting takes advantage of bookmakers' free bets and promotions. Some crypto bookmakers offer welcome bonuses, boosted odds, and free bets to attract potential bettors.
Here is how you use matched betting to boost your winnings:

Find free bets.
Place bets you think they qualify.
Place the opposite bet of your first bet.
Use a free chance to place another bet.
Make a guaranteed profit.
Matched betting gets rid of any risk when you place opposite bets. They often effectively cancel each other out, allowing you to profit from bookmakers' free bets without risks.
Football is a great sport to try matched betting as it has a massive range of betting chances. This is true, especially for significant football leagues like the Champions League or Premier League.
Once you stick to popular football games, matched betting ensures low risk. Matched betting is profitable but has several challenges. However, with matched betting sites, you can quickly get started. Some sites show the same bet to place and the amount to stake.
4. Change Your Bookmakers
Another good betting strategy is using different bookmakers rather than sticking to one. There are over 100 online football bookmakers to choose from. Each bookmaker has various opportunities, and there's no reason to stick to one.
Bookmakers always offer their existing and new customers a mass range of various free bets and promotions. You can take advantage of these bonuses and promotions to maximize your winnings.
Sign-up promotions are numerous, and there's no reason not to try them. If you stick to one bookmarker, you miss out on the potential profit other bookies have to offer. If you want to maximize your winnings, you have to take advantage of every free bet you get.
Bookmarkers often have different odds in football matches. You can find the difference with less popular markets like over/ under goals. This can be due to alternate information received by the bookmark or efforts to incentivize more customers with higher odds.
Some bookmarkers use price boosting with various teams. The increased odds are often higher than other bookmakers offering you more value.
If your goal is to maximize your overall winnings from football betting, ensure you place the best odds. You can get the best market odds by using an odds comparison site. An excellent example of one is OddsChecker.
5. Bet Impartially- Avoid Betting With Your Heart
A good football strategy is staying impartial. Consider betting with your brain analysis rather than emotion. This is because placing with feeling leads to bad decisions and makes you lose out on overall profit.
If your favorite team loses, you will feel worse when you bet on them. Consider not betting on a team you support unless your analysis suggests otherwise.
Amateur bettors often rely on their emotions. Bookmakers live these bettors who irrationally convince themselves their teams will always win. On the other hand, these bettors bet for fun and do not really care for the outcome.
However, if you are serious about football betting and want a long-term profit, you may want to avoid this approach.
6. Understand Football Clearly
Another football betting tip that helps maximize winnings is understanding the sport inside out. You can do this by understanding:

Your team's current form in attack and defense.
Their recent results.
Injuries and team selection.
This information will help you get good bets and make more money. You can get this information by watching as many games as you can. It can be time-consuming and expensive but is brilliant for winning.
Before placing another bet, research every detail of your next football bet. Numerous websites provide in-depth information on everything football-related. If you invest time researching the sport, you will be better positioned to place sure football bets.
Conclusion
Football betting is a fun and exciting way of making money. With a safe, secure betting platform, you can quickly profit from betting. Football results are not always sure, but you can win a lot if you put some effort into it.
To bet on football and win, follow expert football predictions, keep a betting record, and profit with matched betting. Remember to change bookmakers often to maximize free bets. Researching football and the team you want to bet on helps you predict more accurately. Remember to stay impartial to avoid missing out on long-term profits.