SL Benfica: The Sleepy Giant is Moving in its Bed
Remarks of a reawakening of former Giant Benfica a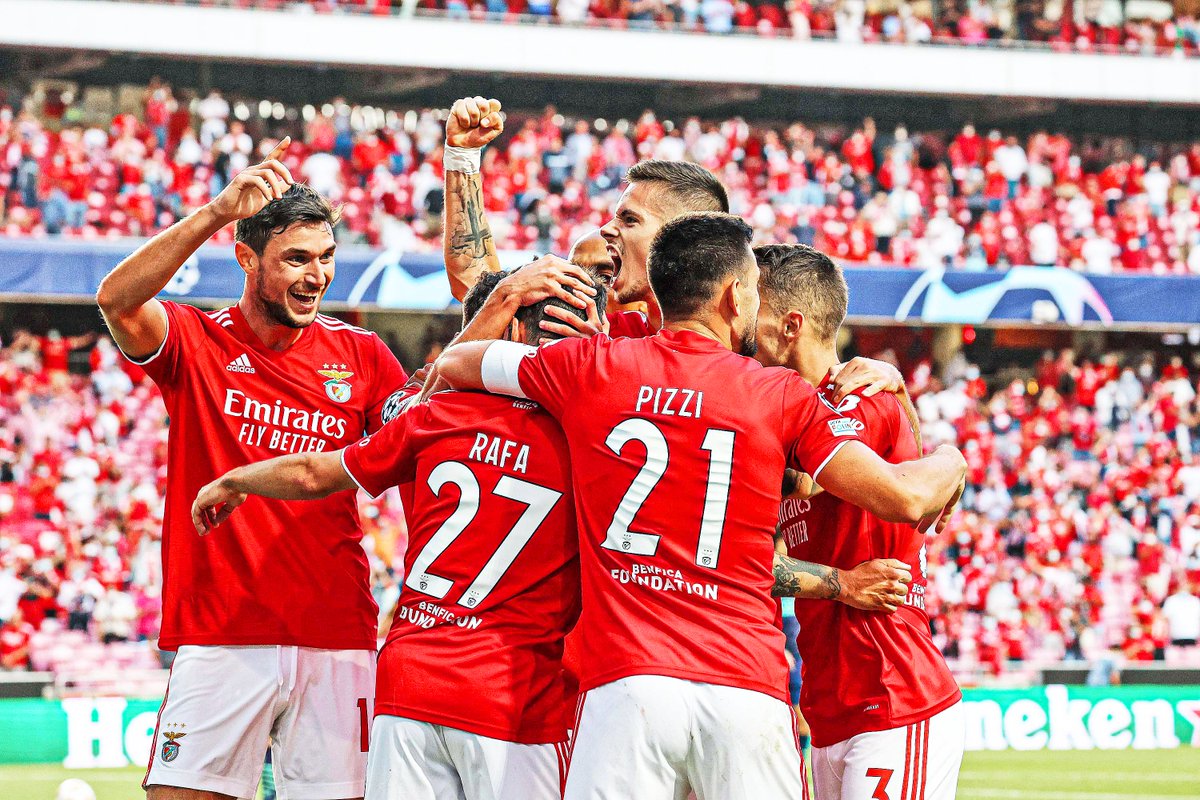 Remarks of a reawakening of former Giant Benfica are greatly exaggerated. One thing is certain: Sport Lisbon and Benfica is dealing with yet another particularly harsh period of his history, that had its beginning in 93 and ended just now with the election of the new president, former glory Rui Costa. Long are the days where Benfica was a famous attendant of Champion's League Cup Finals.
From corruption to pure incompetence, SL Benfica was misled for the most of the 90's and then, with the appearance of Luís Filipe Vieira in 2003, managed to regain some of its momentum, yet as the seasons went by, suspicion around Vieira grew taller, as he made shady deals and appeared not to have the best interests of the club at heart.
Now, games of Benfica may be interesting to watch on the long term, now that Rui Costa is on board and the shady deals are over.
Building around what's already built
I would be reminiscing if I wouldn't talk about Vieira's greatest achievement: Benfica's Cantera, Seixal. Players like João Félix, Nélson Semedo, Lindelof, Renato Sanches, Ruben Dias, Bernardo Silva, João Cancelo, Danilo Silva and so much others are already signs of competence and excellence in the formation department; sadly, these rarely had the opportunity to showcase their talent for more than a season in Benfica.
One hopes, for the sake of the club, that players like Gonçalo Ramos, Paulo Bernardo, Embaló or Camará don't meet the same faith. With this big of a supply from Seixal, Benfica should only be doing clinical signings, to prove the squad.
The Squad
Managed by Jorge Jesus, Benfica plays in a 3-4-3. The goalkeeper is Vlachodimos, a good shot-stopper with mediocre feet, that doesn't help a lot in the first phase of construction, and is not particularly good in controlling the area.
This is Benfica's first problem, particularly aggravated by the fact that Otamendi and Vertonghen, although incredibly talented center-backs, are not particularly fast, and often lose control of the space between them and the goalkeeper, leaving adversaries with a good chance to attack said space. This issue is mitigated by Verissimo and Morato, that tend to address this problem, but in the future Benfica might need to replace the goalkeeper and, when time comes, Otamendi and Vertonghen for faster center-backs.
In the midfield, there's somewhat a lack of equilibrium that is probably due to the 3-4-3 formation: in the center, Weigl and João Mário are arguably the best players in Benfica's squad. Weigl is just in his best form ever, and João Mário is a guarantee of intelligent passing and overall decision making, creating a lot of Benfica's offensive maneuvers. Yet, it seems as though a 3-5-2 would be more effective, since neither Weigl nor João Mário have the range to successfully encompassing the field. Paulo Bernardo may be the answer.
Then, there's Grimaldo as a left-back, a talented and technical player that is household name, and five players as right-backs, none of which capable to tackle the position effectively.
The last 3 man are usually Darwin Nunez, Yaremchuk and Rafa Silva. Yaremchuck is a more positional player, while Rafa Silva and Darwin have a long-range approach to attack, and have the speed and technique to create chances by individual incursions. The game against Barcelona is perfect to understand just how Darwin and Rafa work on Benfica's offensive maneuvers.
So, what's there to See?
If Benfica manages to decide on which right-back to use, and solve the problem in their defense, they may be a force to be reckon with. Benfica needs only a draw against a crushed Barcelona to go through the group stage, and then, with a good market incursion, they can solve their squad problems and be a threat to whoever appears in their way. Benfica is deemed to keep evolving and growing around their young players, and slowly become the Ajax of Portugal, in hitherto, a box of surprises in Europe that can topple a giant or two; or even, within time, waking fully up and conquer Europe once again.